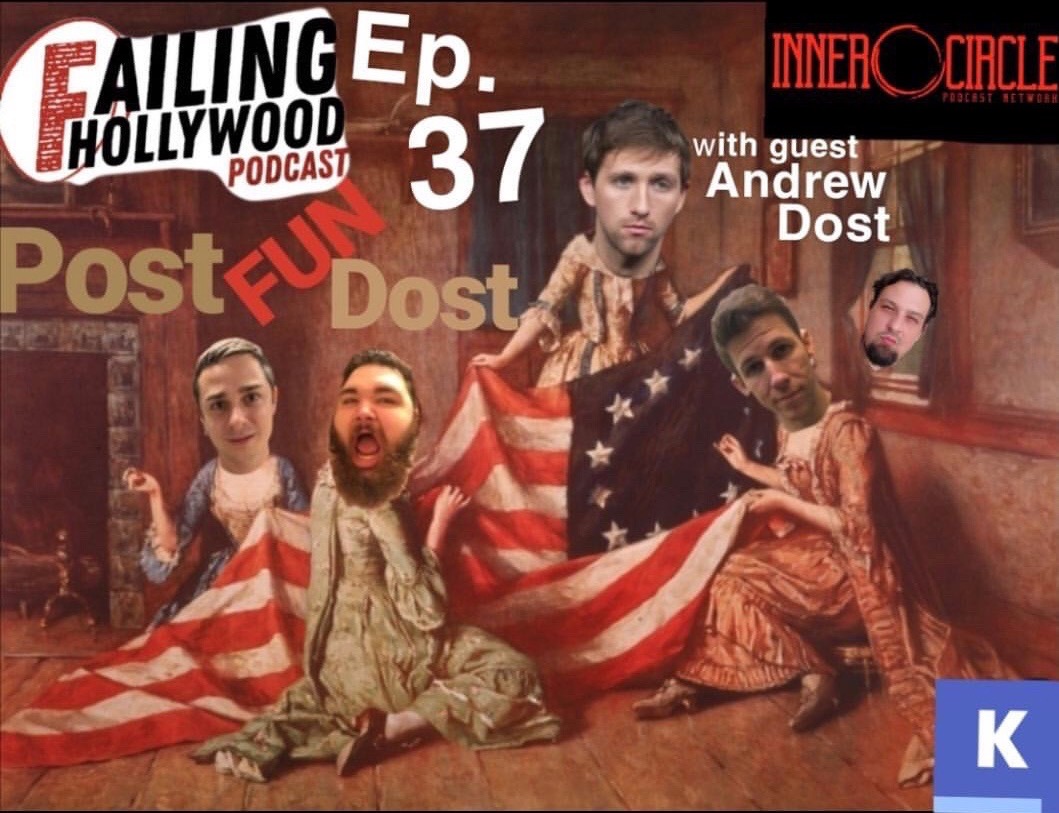 We have a music artist in the studio this week! Not just any musician, but two time Grammy award winning artist Andrew Dost of the Fun. the band.  Although Andrew has spent the last few years deep in the mountains where he's been held up in a cottage making flags, the boys at Failing Hollywood were able to convince him to come out of retirement to come hang out with us for a night.
Andrew fills us in the process he goes through to make the perfect witty flag.  We go through the long list of instruments that he has taken up and mastered through the years, and we chat about his journey from being in a small town band to being #1 on the Billboard charts and helping to write a few of the most listened to songs on the radio.
As always we get into the topic of recent releases and rumored movies and tv shows. We tell a few new fail stories and we get into another major round of "Movie in a Jar" where we on the spot pitch another incredible movie idea. 
We are proud members of the Inner Circle Podcast Network. If you like our podcast you will love any podcast in our inner circle family. To check out us or any of the other shows visit innercirclepn.com and subscribe on social media @innercirclepn
Check out our new sponsor Ohfishl Clothing. Takes at all your favorite clothing and streetwear in a whole new independent design. Affordable prices and just great a great product. check them out at ohfishl.com and use promo code "Hollywood" for 25% off your first purchase. 
If you want to discuss anything with us about something you heard on this episode or have a story you want to share please visit Kyrie.fm/failinghollywood
Follow us on Instagram: @failinghollywood
Facebook: @failinghollywoodpodcast
Twitter: @failinghollywoo
Email us: failinghollywoodpodcast@gmail.com
And call us with and fail stories or questions or thoughts : (818) 928-5279
If you are listening to us please rate us and review us, any feedback really helps.